Spermatophytes (seed plants): Angiosperms (flowering plants): Monocots: Alismatales

WEAKLEY'S FLORA (11/30/12):
Vallisneria americana FAMILY Hydrocharitaceae

INCLUDED WITHIN PLANTS NATIONAL DATABASE:
Vallisneria americana FAMILY Hydrocharitaceae
(?) VASCULAR FLORA OF THE CAROLINAS (Radford, Ahles, & Bell, 1968) 028-03-001:
Vallisneria americana FAMILY Hydrocharitaceae
COMMON NAME:
American Eelgrass, Water-celery, Tapegrass
---
Click or hover over the thumbnails to see larger pictures.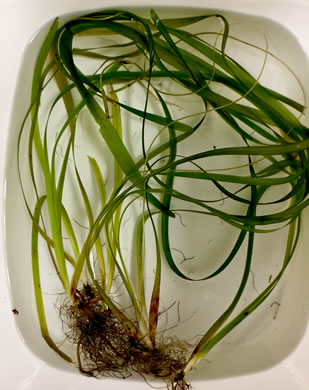 JK Marlow jkm160914_149
September
SE-EPPC Aquatic Plant ID Workshop
Leaves straplike, elongate, linear, not differentiated into petiole and blade, per Weakley's Flora.

COMPARE aquatic plants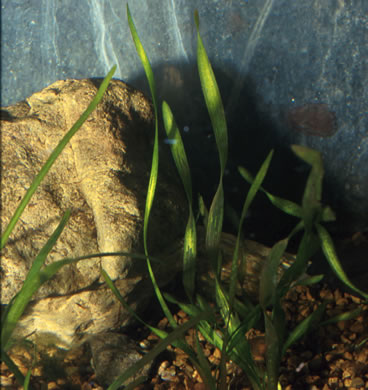 Patrick D. McMillan pdmvalligneria_americana
Month Unknown
Leaves 5-6(-10)mm x usually >40cm, lacking red-purple longitudinal stripes, per Weakley's Flora.