Your search found 9 image(s) of Rue-anemone and False Rue-anemone.
To see larger pictures, click or hover over the thumbnails.
To go to the plant's detail page, click its name.

Look for it in rich forests, either on natural levees with very nutrient-rich sediments or on slopes with underlying mafic rocks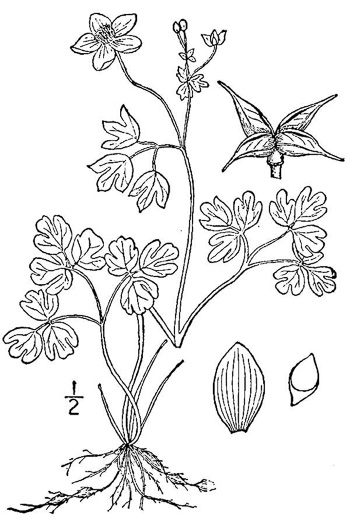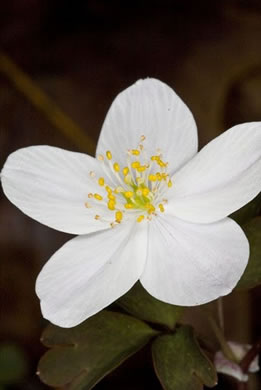 This has 5 petaloid sepals, whereas Anemonella thalictroides has 5-10, per Weakley's Flora.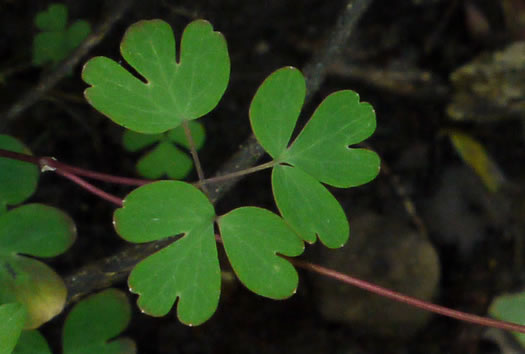 Its leaflets are more deeply lobed than those of Thalictrum thalictroides, per Wildflowers of the Southern Mountains.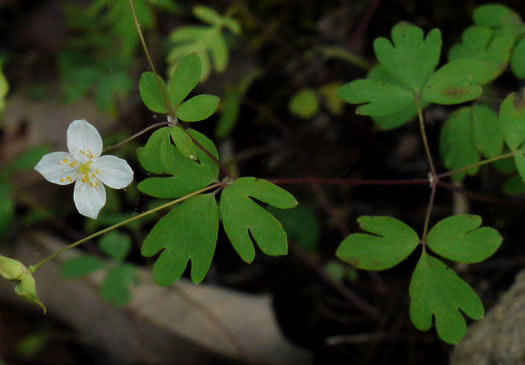 Its multi-tiered leaves distinguish it from Thalictrum thalictroides, per Guide to the Wildflowers of SC.

Look for it in moist forests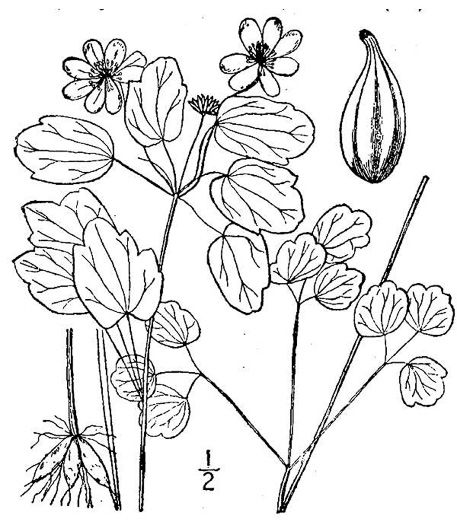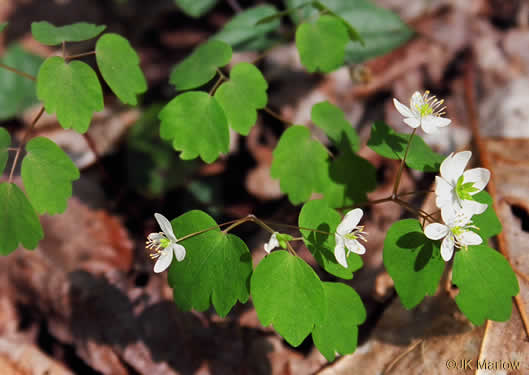 Upper leaves whorled, each w 3 leaflets, tips usually with 3 shallow lobes, per Wildflowers of Tennessee, the Ohio Valley, and the Southern Appalachians.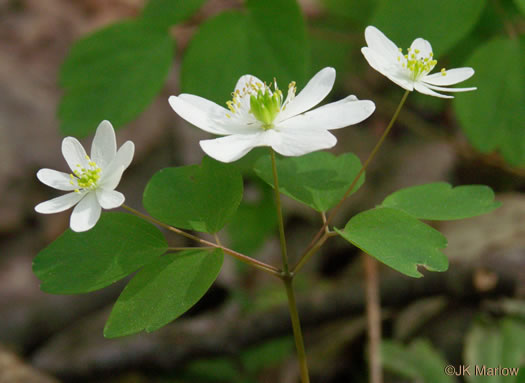 Its single tier of leaves distinguish it from Isopyrum biternatum, per Guide to the Wildflowers of SC.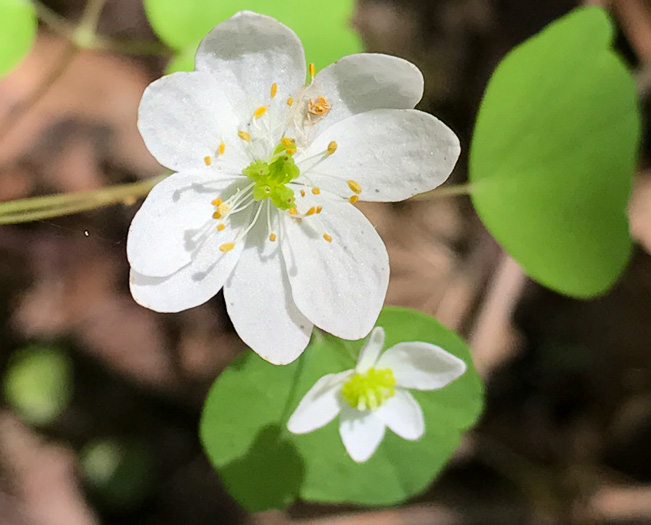 5-to-10 petaloid sepals, usually at least some flowers have 6 or more, per Weakley's Flora.