Your search found 2 image(s) of leaves of Fernleaf Phacelia and Virginia Waterleaf.
Clicking or hovering over any of the pictures below will display a larger image; clicking the plant's name will provide information about the plant pictured.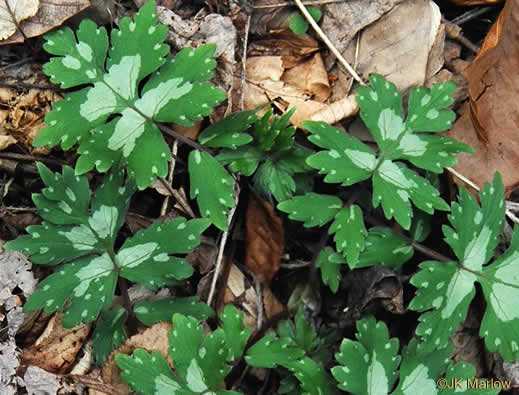 Virginia Waterleaf, Hydrophyllum virginianum +

Stem and leaves only sparsely hairy; leaves mottled with 3-7 lobes, per Wildflowers of Tennessee, the Ohio Valley, and the Southern Appalachians.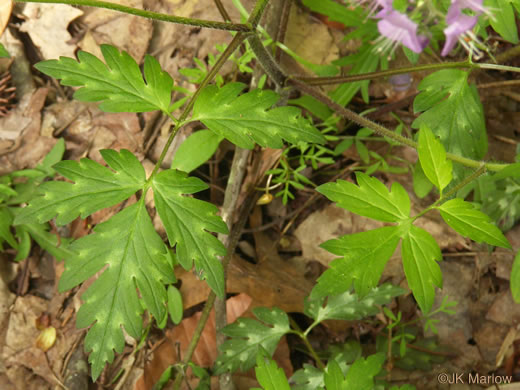 Fernleaf Phacelia, Phacelia bipinnatifida

Leaves hairy, mottled, & pinnately divided twice, the lobes coarsely toothed, per Wildflowers of Tennessee.