Newcomb's Wildflower Guide
Lawrence Newcomb
Illustrated by Gordon Morrison
The beautiful illustrations in this book remind us that color photographs often bombard us with extraneous information, whereas well-done line drawings can highlight the important details.
Plants are arranged according to plant structures visible to the untrained eye, and Newcomb's pioneering keying sytem (be sure to read this!) points you to a page where plants similar to the one you're seeking are grouped.
The map indicates the area covered comprehensively, but the book is recommended for the Carolinas as well.
Most of the illustrations are black and white, but some are in color.
Little, Brown & Company.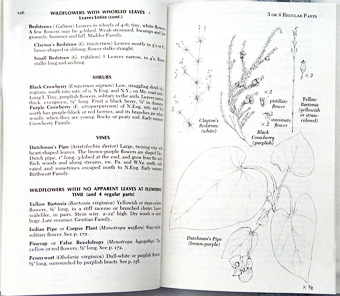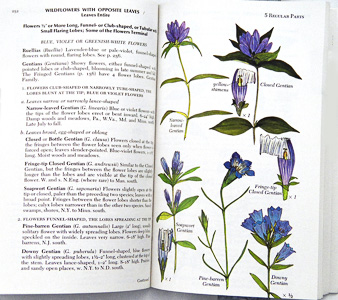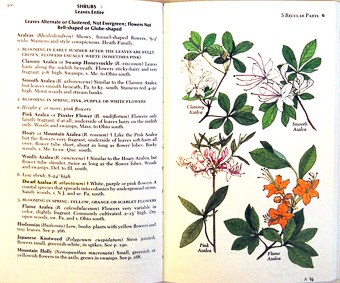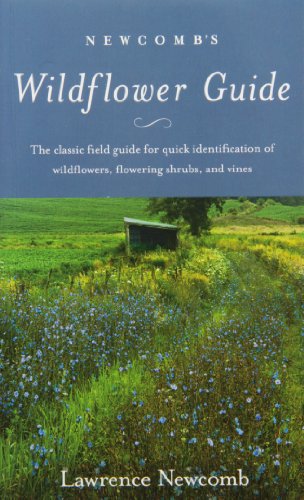 ---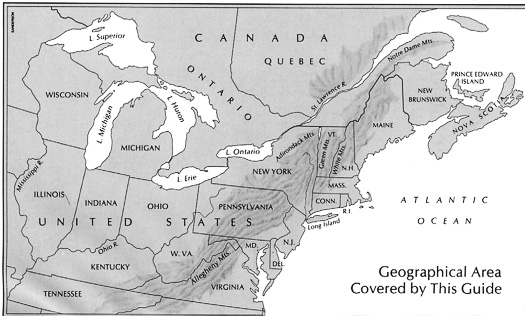 ---