The Grasses of North Carolina
Hugo L. Blomquist
Excerpts from a review of The Grasses of North Carolina by Agnes Chase, published in The University of Chicago Press Quarterly Review of Biology, December 1949:
"In North Carolina 87 genera of grasses are represented, this being more than half the number known for the whole United States.... Though without the vast grasslands of many western states, North Carolina, extending from a lengthy seaboard to the Southern Appalachians, with the highest mountains east of the Rockies, affords a wide range of soil conditions and altitude, conditions favoring a great variety of plants.... The discussion of the ecology and the distribution of the grasses, given in the Introduction, is especially interesting....
"The species are each illustrated by figures of habit, inflorescence, or at least a spikelet of each, all illustrations having been drawn for this work.... Numerous helpful notes by the author show what a close study was devoted to these grasses over a long period....
"In an Appendix there is a key to the more common grasses without inflorescence, with illustration of their vegetative characters.... such a key is very helpful."
The Grasses of North Carolina has been digitized by the Internet Archive with funding from Duke University Libraries, and you may download a PDF here.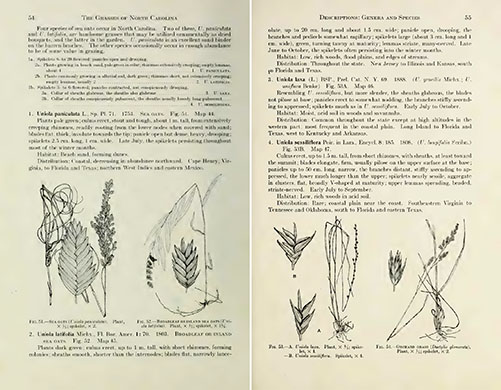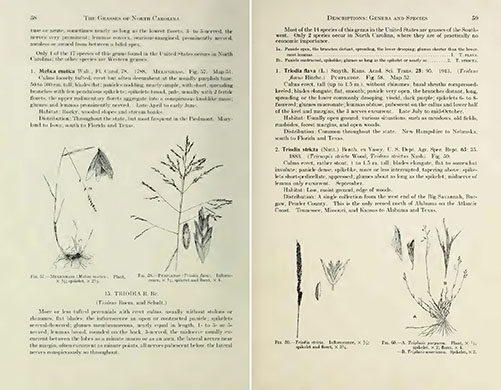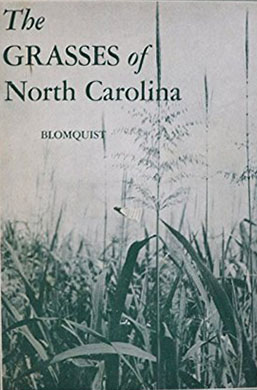 ---
This book is out of print, but still useful! Check out your local used bookstores or an online source like AbeBooks.
---