---
Your search found 2 image(s) of leaves of Grass-of-Parnassus species.
Clicking or hovering over any of the pictures below will display a larger image; clicking the plant's name will provide information about the plant pictured.

Kidneyleaf Grass-of-Parnassus, Parnassia asarifolia

Kidney-shaped leaves 1-2" long and somewhat wider, per Wildflowers of the Southern Mountains.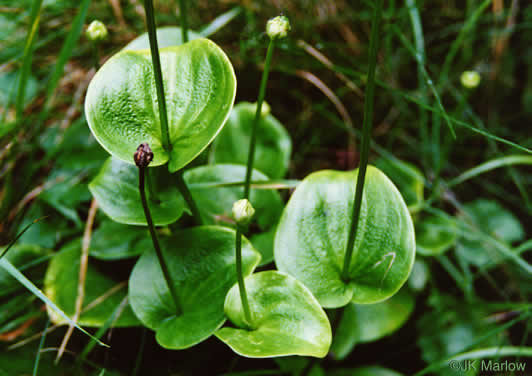 Bigleaf Grass-of-Parnassus, Parnassia grandifolia

A single sessile leaf, similar to the basal leaves, midway on flower stalk, per Wildflowers of Tennessee, the Ohio Valley, and the Southern Appalachians.