---
Your search found 3 image(s) of involucral bracts of Centaurea.
Clicking or hovering over any of the pictures below will display a larger image; clicking the plant's name will provide information about the plant pictured.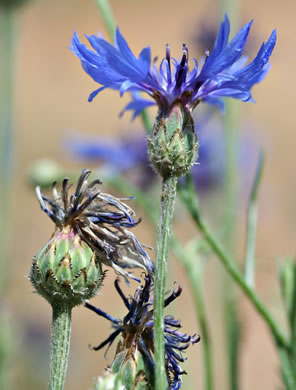 Bachelor's Buttons, Cyanus segetum

The involucral bracts have a narrow, dark, fringed margin, per Wildflowers of the Southern Mountains.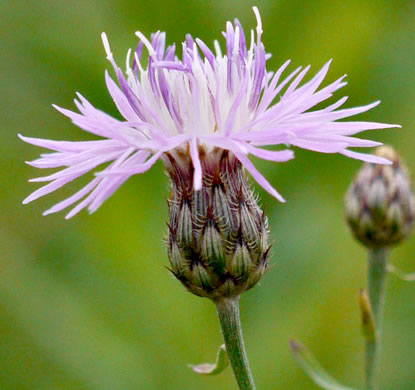 Spotted Knapweed, Centaurea stoebe ssp. micranthos

Outer involucral bracts w pectinate (comb-like), scarious, blackish apices, per Vascular Flora of the Carolinas.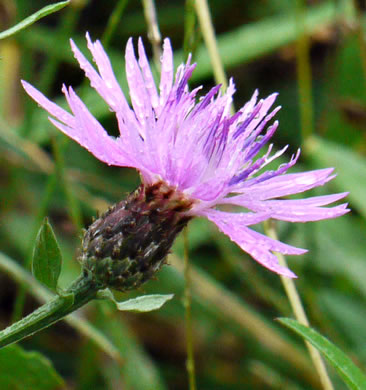 Tyrol Knapweed, Centaurea nigrescens

Heads relatively narrow, the involucres black and green, per Weakley's Flora.